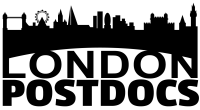 The Lost Voices · Sharing our inequality stories · March-June 2021
The Lost Voices - Story Collection
We have been collecting stories from early career researchers about the inequalities and barriers they have faced and are facing. We want to share them as part of the ongoing conversation around research culture, in order to contribute to the changes that need to be made.
We are no longer actively collecting stories - thank you very much to all who contributed!
If you would like to know more about The Lost Voices and our project, please click here or on the relevant links in the side bar. A summary video of the main initiative can be seen above the collected stories.
Our summary video
Stories