Our speakers and facilitators:
Dr David McAllister, BBSRC
David McAllister is Associate Director of Research and Innovation Talent in BBSRC, a part of UK Research and Innovation (UKRI). In this role, he leads the development of BBSRC's people and talent strategies ensuring bioscientists possess the skills and knowledge needed for careers in research and to underpin the UK bioeconomy. He also is a contributor to UKRI's talent and skills strategy development, and represents UKRI on the Concordat Strategy Group that have overseen the development of the new Concordat to Support the Career Development of Researchers. He holds a degree and PhD in veterinary parasitology from the University of Glasgow and is a Fellow of the Royal Society of Biology and a Chartered Biologist.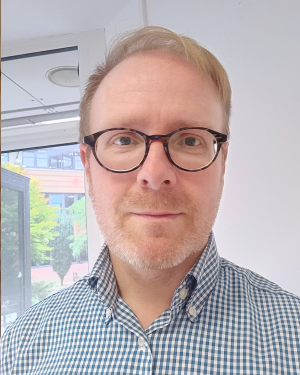 Kathy Barrett, King's College London
My role is to manage the CRSD, overseeing the programme of courses and the liaison with research staff networks. I also work with the management of King's to ensure implementation of the Concordat and the HR Excellence in Research Award. I have come to this role from an academic position as a Royal Society University Research Fellow in the life sciences via being a Careers Consultant for researchers and students at UCL. In both these roles I have been very drawn to ensuring that researchers have plenty of opportunities to develop not only their research skills but also an appreciation of the other requirements for planning a successful career, something I am enjoying continuing at King's.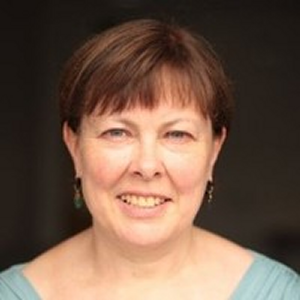 Donald Lush, King's College London
Donald has worked in careers advice and student services in further and higher education for over 20 years as a careers adviser, manager and as an independent consultant. He joined King's College London in March 2016 as a careers consultant for PhD students and research staff. Prior to that he worked with the Careers, Employability and Enterprise service at the University of Hertfordshire where he specialised in supporting post-graduate and research students as well as working extensively with Business School and International students. He has extensive experience of working with adult students developing or changing careers and significant experience of working with overseas educational institutions in European Union funded partnerships.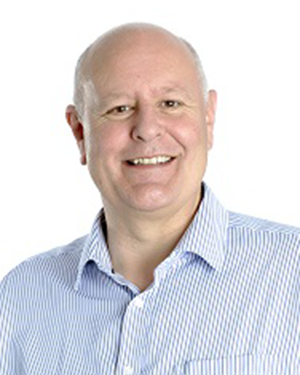 Amy Birch, King's College London
As Research Staff Development Consultant I have key responsibilities in supporting research staff networks and delivering professional development workshops across King's College London. I studied for a PhD in Neuroscience at Trinity College Dublin and then moved to Imperial College London to research the neurobiology of Alzheimer's disease. During this time, I became a departmental postdoc representative and vocal campaigner for increased support for early career researchers and women in STEMM, contributing to a number of departmental initiatives. This led to my decision to move into my current role at King's.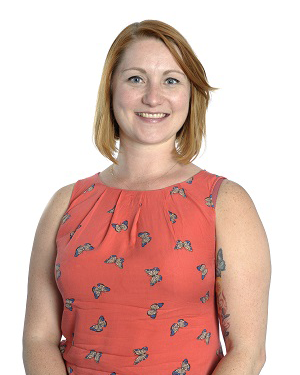 Tracy Bussoli, Queen Mary University of London
I am fascinated by people, how they tick and what motivates them in their career. I have been fortunate enough to have worked with hundreds of aspiring undergraduates, graduates, researchers, academics, doctors and health care professionals, helping them work out how they can be fulfilled in their work and life. I started out as a PhD student and postdoctoral research scientist with the Medical Research Council, studying the genetics of deafness. I soon realised I was better with people than test tubes so I trained to be a Genetic Counsellor and worked in the NHS for seven years. Following a short stint in property developing during the UK housing boom, I trained to be an Executive Coach with the Coaching Academy, securing a post with The Careers Group, University of London for eight years, often working for their consultancy service. Along with my counselling background, I have a Diploma in Executive Coaching and I am MBTI level 1 qualified. I attend continuous training in career coaching, including relevant modules on the Warwick CEIGHE course. I am a member of the Association of Graduate Careers Advisory Services (AGCAS) as well as member of the Association for Coaching (AC).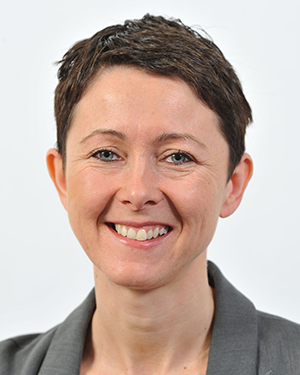 Tinu Cornish CPsychol, Director Sea-Change Consultancy
One of the UK's leading diversity psychologists, Tinu uses behavioural science to empower organisations to design innovative and effective diversity and inclusion interventions. Tinu supports organisations to deliver comprehensive organisational change frameworks and charters that successfully ensure the progression of women and BME's. Highly respected for her work on unconscious bias, Tinu consults and trains on unconscious bias for a range of high-profile clients in the private, governmental and higher education sectors. She is particularly known for her credibility with senior and board audiences. Tinu has co-authored two scientific evidence reviews on the topic, most recently for the Equality and Human Rights Commission. Tinu facilitates career and leadership development for women and minority ethnic individuals based on cutting edge research. Currently her focus is on joint BME and line manager/career sponsor programmes that promote an inclusive approach to BME talent acceleration. Tinu is founder and Chair of the Diversity and Inclusion at Work Group, sponsored by the Division of Occupational Psychology of the British Psychological Society and is the co- editor of the group's publication 'The Psychology of Ethnicity in Organizations'.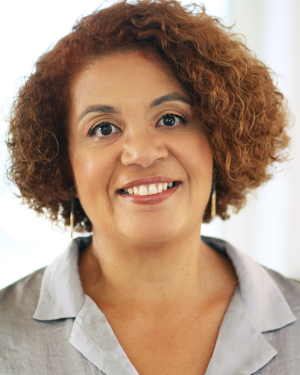 Dr Candy Hassall, Wellcome Trust
Candy Hassall provides expert support to prospective applicants, Wellcome Trust-funded researchers and, importantly, the members of their teams. She is also working with others to develop a programme of activities to enhance Wellcome's support for the people we fund. She held a British Heart Foundation Basic Science Lectureship at University College London before joining Wellcome in 1996.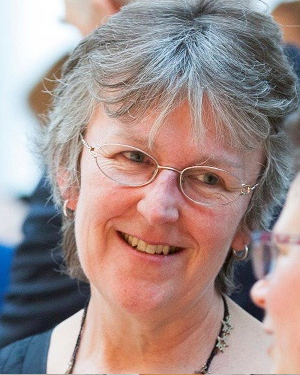 Emma Williams, EJW Solutions
Poacher turned game keeper? I have certainly been there and worn the lab coat! I enjoy the challenge of working with sparky, bright people which is why I have worked in and around universities as a researcher, staff developer and consultant for over 20 years. At ease with researchers, technical people and those in professional services, I am passionate about working in partnership to create brighter career futures. I build skills, confidence and a wider outlook through training, coaching and facilitation. My training design and delivery is creative, fun and flexible to the needs of the participants effectively making every event bespoke. I understand those commissioning training having been Head of Academic Practice at the University of Cambridge developing training programmes for some of the smartest people in research. Since 2009 I have built a business working with some of the foremost universities in the world both in the UK and overseas. I love the international, diverse nature of the research community which can place high demands on a trainer.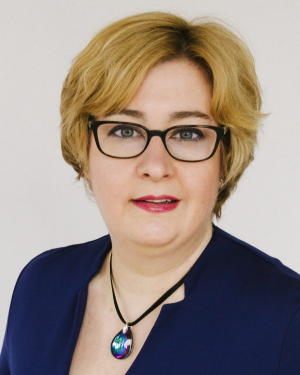 Liz Simmonds, Cambridge University
Liz Simmonds is the Careers Adviser for Postdocs in Physical Sciences. She joined the University in March 2007. Liz read Natural Sciences at Cambridge, specialising in Chemistry. She joined the Royal Society of Chemistry as an Assistant Editor for Chemistry in Britain Magazine, where she developed a strong interest in education, science policy and career issues. Liz then moved to SETNET, a Government-funded organisation promoting science and engineering careers to school children. As a programme manager, she looked after a number of key Government projects, including the Science and Engineering Ambassadors Programme, developing a broad knowledge of science and science-related careers in both the public and private sector.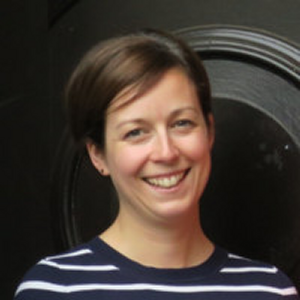 Andrew Hines, Queen Mary University of London
Andrew coordinates the QConsult researchers programme which places interdisciplinary teams of QMUL PhD and early career researchers onto mini consultancy projects for London-based organisations. Participants solve a real organisational problem and receive wraparound careers training and support. Joining the team at Queen Mary was a welcome adventure as Andrew completed his doctorate in Queen Mary's department of Comparative Literature in 2018. He remains an active academic, lecturing part time at St. Mary's Twickenham and working as a contributing editor for the Journal of the History of Ideas. After finishing his doctorate, he spent a short period as a senior analyst for a professional services firm in London where he got to know the value of applying the skills he gained as a researcher in a corporate environment. In his spare time, Andrew likes the often competing activities of baking and hillwalking and is a connoisseur of both classical and electronic music.
David Payne, Springer Nature
David joined Nature in October 2016 from The British Medical Journal, where he was online editor. His journalism career began in 1990 as a general news reporter on a local evening newspaper. He then worked for UK GP magazine Pulse, Nursing Times, and The Food Standards Agency, where he managed its website and print publications. David has a degree in English and a postgraduate diploma in journalism.